What we offer
Technology helps learn faster
We are excited to be the only company in South Africa to offer educational software for an expansive range of subjects. Are you ready to unleash the magic of learning?
Immersive Education
Animated Videos
Learn with real-life experiences with
2D/3D animations
Hands-on Learning
Interactive simulations
Learn abstract and complex concepts
by doing them
Revise & Score
Solved exam papers
Get step-by-step video solutions of past exam papers
Test skills on the go
Practice tests
Cross-check your progress with stage by stage Practice tests
Track your progress
Analysis
Statistical analysis of progress to help plan learning better
How we do it
Building tools & creating platforms
Videos
The audiovisual advantage
See how Edukite goes beyond books to fun videos that boost learning.
Physical Sciences
Electromagnetic radiation
Mathematics
Revise effect of a and q on the parabola y = a x2 + q
Physical Sciences
Magnetic field around a current- carrying loop and a solenoid
Geography
Using contours to identify landforms
Physical Sciences
Doppler effect with sound: the source of the sound moves
Mathematics
Solving graphical problems (3D) using trigonometry
Testimonials
Edukite passes with flying colours
Listen to teachers and parents about how learners transform into classroom superheroes with Edukite.
"It will help the learners a lot as they can understand much better the concept of physics since some of the concepts are very abstract, it's very difficult to understand unless you do practical work. Thank you to Edukite - Teaching and Learning is going to be much easier now."
Nami Tsutsibo
Physical Sciences teacher, KZN
"Edukite software is a really useful program because it makes our lives easier with regards to say - selective concepts which are very much abstract. When there is a need to do experiments, the teacher can easily show them on the laptop. Learners can also make use of this software easily on their own to study and learn all the topics."
Marabo Philimon
Physical Sciences teacher, Limpopo
"Students dont have access to computers. They would learn amazingly well from Edukite software. The visualisation would be just absolutely wonderful and I really really think it would help the students tremendously."
Thabo M
Mathematics teacher, Free State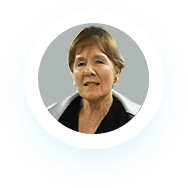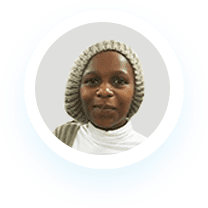 Training
A classroom for teachers
Edukite offers training in content, pedagogy and technology. It addresses the content gap challenges faced by teachers and their practices
on how to integrate the software in day-to-day education.
Initial training for teachers
Edukite trainers train a cohort of teachers at a central venue for using digital content in the classroom. The training programme is aimed at ensuring effective use of teaching time through use of technology.
Continuing Professional Development
Edukite conducts focused group sessions to understand and resolve key problem areas in the curriculum. Every teacher receives a combination of initial training and Continuing Professional Development (CPD).
Onsite learner interventions
Edukite trainers visit selected schools and provide one day of exclusive training. They schedule several classes during the day with multiple sessions for learners who
need assistance.